Strong people do not fear alone time because it's a chance to reflect and replenish their energy
Days, weeks, months pass by so quickly. So unconsciously. Work. Children. Grab a cup of coffee. Facebook. Fitness center? Dinner with friends. E-mail. Relax with some TV… before you know it, another day is over.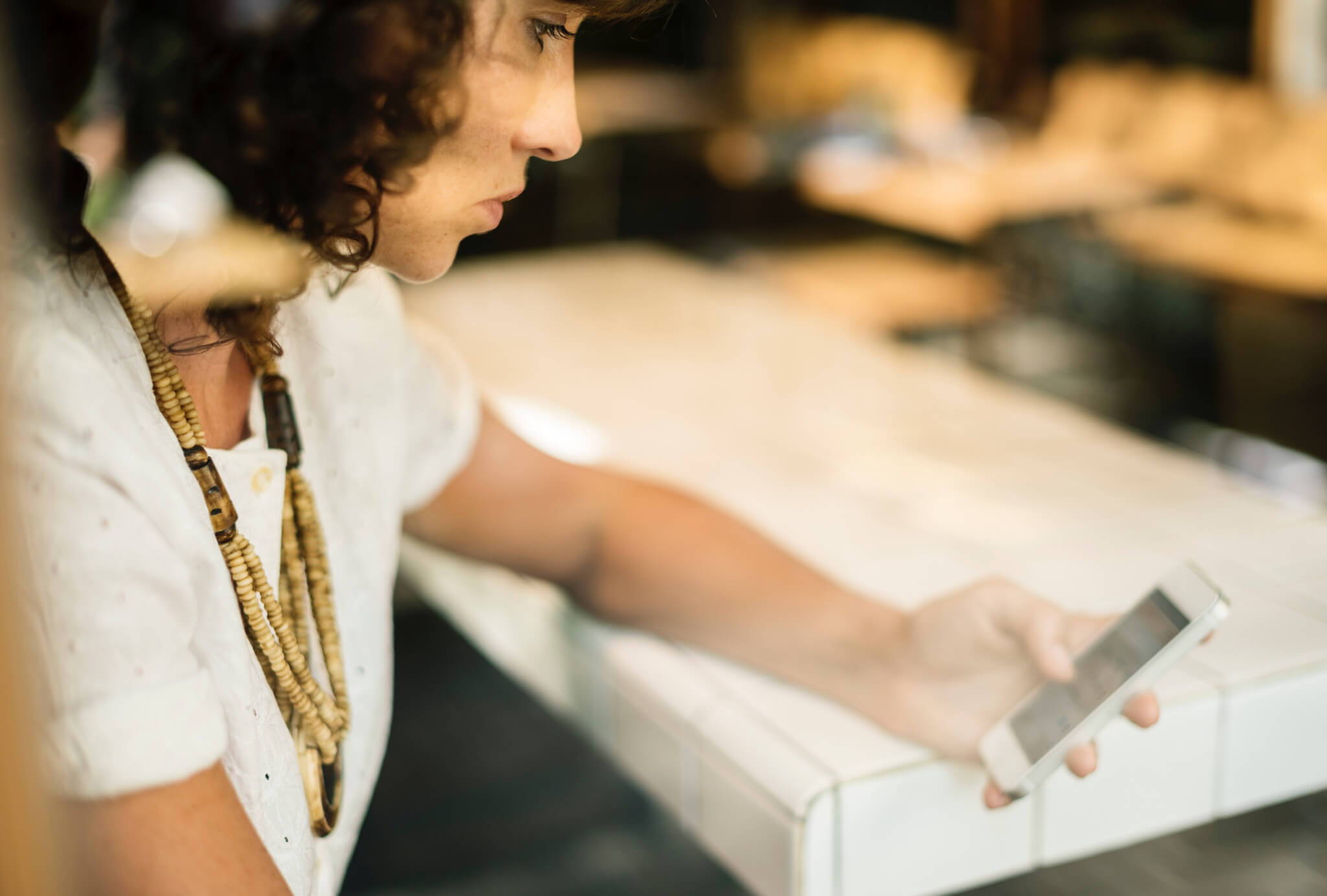 Busy, busy, busy...
In today's society, we are so 'busy' or so 'busy and stressed out.' Our to-do lists and appointment calendars overshadow making valuable offline time for ourselves.
Our culture promotes (unconsciously) rushed lives for ourselves, so that we have little opportunity to pause and reflect.
The consequence of our busy lives? Most of us live a kind of day-in-and-day-out superficiality, a routine that only makes us wonder: "Where did the time go?"
Stay on this path and it's inevitable: Days, weeks, months… where did the years go?
Self-reflection
Did you know there is actually a simple way to have more control over your time? Ancients have known about it for years. It's called self-reflection.
But it begs the question: Just how do you make time for self-reflection when you feel you do not even have time to do the dishes?
Check-out Vertellis Chapters, the #1 self-reflection journal
"I don't have the time?" is nonsense
In my view, there is one big reason why most of us find it so difficult to plan time into our busy schedules for self-reflection.
The reason becomes obvious when we are honest with ourselves. Let me use the Netherlands to illustrate: If you consider that we consume media in the Netherlands on average 7 hours and 23 minutes a day, saying 'I don't have enough time" or "there's too little time" for self-reflection is nonsense.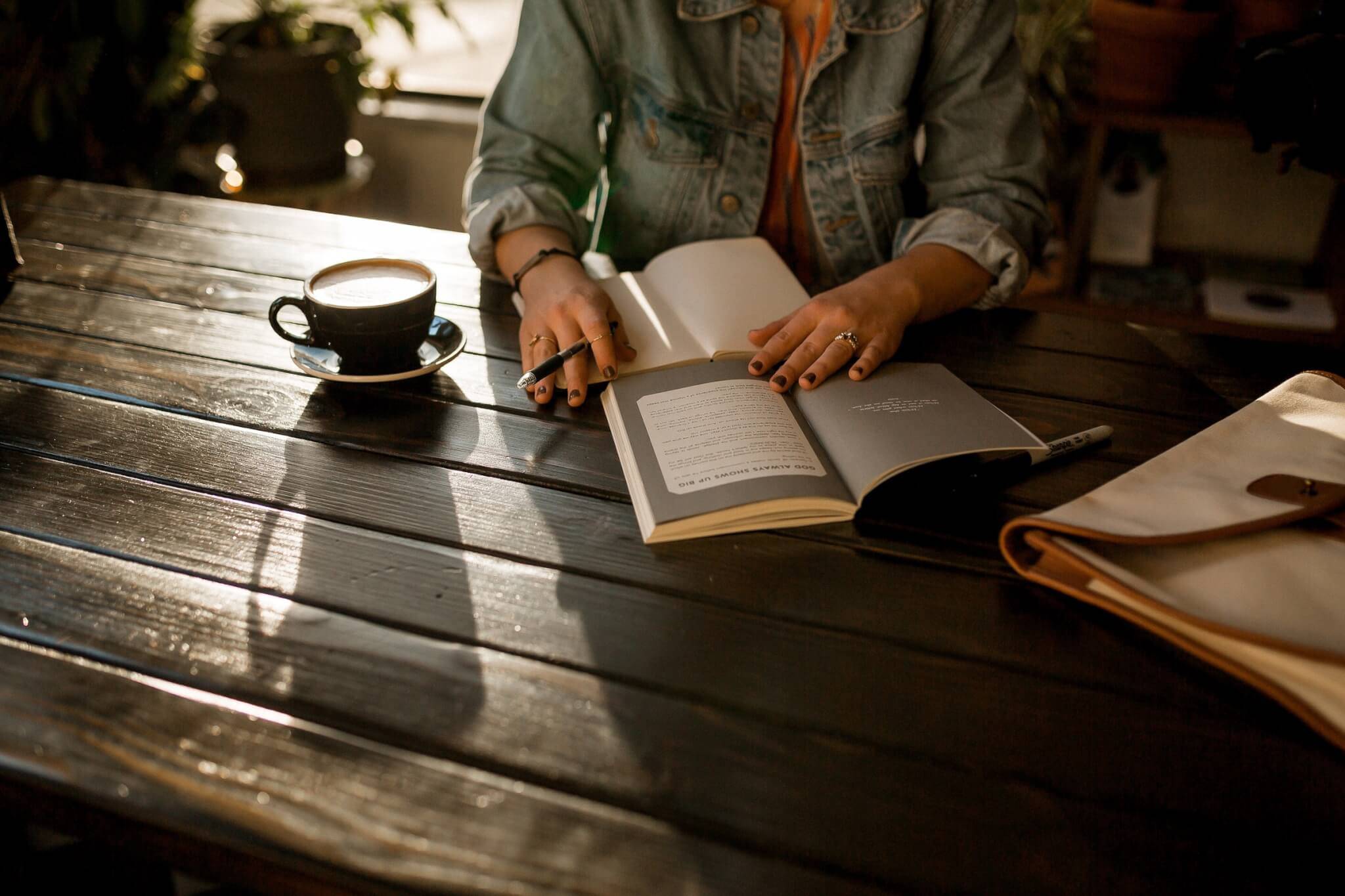 11 hours PER DAY connected
According to Nielsen's Q1 2018 Total Audience Report, the average person in the U.S. spends upwards of 11 hours per day connected to linear and digital media across all devices and platforms. Say what? 😱
"How are you doing?" - "Busy!"
In my opinion, we find it difficult to make time for self-reflection because we're socialized to work hard and do 'a lot.' Being busy is normal and praised. We get our social status from our busy-ness.
In all our busy-ness, we think we are accomplishing things because, after all, we're busy people and busy people accomplish things. We are all so used to staying 'busy, busy, busy,' without realizing our 'busy-ness' isn't invested in productive things. Cross culturally, all of us are spending our time consuming media, for hours on end.
To some, being patient, pausing, taking it easy, and taking time for yourself sounds drowsy, even boring. To others, it sounds like a luxury they can't afford.
Recently I was in a café, drinking coffee and writing something in my notebook. A gentleman sitting next to me asked me what I was studying. Excuse me, studying? Is using a pen and paper now only for students? This chance encounter illustrates for me how so many people see things these days: Separating yourself from stimuli (telephone, social media, you name it) and taking time to write offline in a notebook is strange. Foreign. Different. How sad.
Burnout
According to statista.com, 78% of American adults report having the same amount of anxiety -- or more -- this year over last. Some 48% said their anxiety stemmed from relationships with family, friends and co-workers. Regarding burnout, a 2017 joint study by Kronos Incorporated and Future Workplace® found 95 percent of HR leaders indicate employee burnout has reached epidemic proportions in employee retention. They call it 'burn and churn,' and it accounts for up to 50% of annual workforce turnover.
75 to 90 percent of all doctor visits stress-related
The Huffington Post reported 75 to 90 percent of all doctor visits are for stress-related issues in the U.S., which is not surprising given they also cited stress being a factor in 5 of the 6 leading causes of death. These numbers don't lie: Stress for most Americans is at epidemic levels yet oddly, so much of it can be reduced by making different choices.
Relax with reflection
A simple relaxation technique like the self-reflection we're talking about here, practiced for as few as 10 minutes per day, can help you control stress, decrease anxiety, improve your cardiovascular health, say doctors writing for medicinenet.com.
So again, continuing to choose to live our lives plugged in online and maxed out does not seem sensible to me. Not when something so simple, like pausing to think and write, can help you so enormously. No distraction: You, your thoughts and paper. Taking the time for self-reflection is such a simple yet effective tool.
Why is self-reflection so good for us?
The value is in putting some distance between you and all stimuli. Reflection provides proven benefits:
At a glance, when you take time to reflect, you give your brain the chance to create order in the chaos.

You distill the lessons from your observations and experiences.

After time distilling the lessons, you absorb and master these lessons.

It makes you more positive and self-confident.
Next to the above benefits, writing down your insights is a big plus.
We call this the 'downloading' of your brain. You start the day with a clean slate when you make time for reflection in the morning. You empty your head in preparation for a good night's sleep when you reflect in the evening.

And as a bonus: No external stimuli and no screen in your face. Just peace…
Did you know that self-reflection is the 'common denominator' among 'successful and very happy people'? (whatever 'success' means...)
Researcher Giada Di Stefano and colleagues studied people who spent 15 minutes on self-reflection daily. A group of participants asked themselves at the end of the day what they had learned that day and wrote down their observation. This group scored 23% better on a final measurement (including work performance) than the control group of employees who had not reflected.
A British study obtained the same results studying commuters. The group of commuters that reflected on what would make their day successful as they commuted to and from work, felt 'happier, more productive and less burned-out' than those who did not.
To make matters worse, we have pressures (social and other pressures) that make us reactive people, always in 'response mode.' We often react to pressure in haste, in anger, or in frustration, instead of proactively meeting whatever challenge arises with our best selves. You don't have to merely react to stimuli. With daily reflection, you can take control and live mindfully, purposefully.
In addition to asking yourself such questions as "What have I learned today?" or "What is my day going to accomplish?" you can ask yourself other great questions to help you reflect. Or you can use my questions. I have given you three effective self-reflection questions below to help you shape your life more consciously.
# 1 What are you grateful for at the moment?
All too often we dwell on what goes wrong in a day. That's just negative reflection. Instead, if you answer the question about what you are grateful for, you force yourself to shift focus to positive events. Do this often enough and the synapses (the links between the nerve cells) in your brain will form more positive connections. You become more optimistic and will begin to see more opportunities around you.
# 2 What is going well? What can be done better?
By asking yourself the open-ended questions of "What is going well?" and "What can be done better?" you are training your brain to make continuous improvements. These questions motivate you and sharpen your mind. They are perfect for asking yourself at the end of your day.
# 3 What are you going to start in the coming period; What will you stop; and What will you continue doing?
Verne Harnish ('the Growth Guy' and writer of the Rockefeller Habits) describes the triptych of starting-stopping. What will you start next? What will you stop doing? What has merit so you choose to continue? Asking yourself these questions provides the perfect feedback loop for yourself. Just like the questions 'What is going well?' and 'What can be done better?' this starting-stopping set of questions keeps you sharp.
Ask yourself questions 1 and 2 daily; ask yourself question 3 at the end of the week. As you do this, you will notice becoming more aware. You will gain more control over your life in various areas, from better performance at work, to being an all-around happier and more productive person. Self-reflection questions are powerful.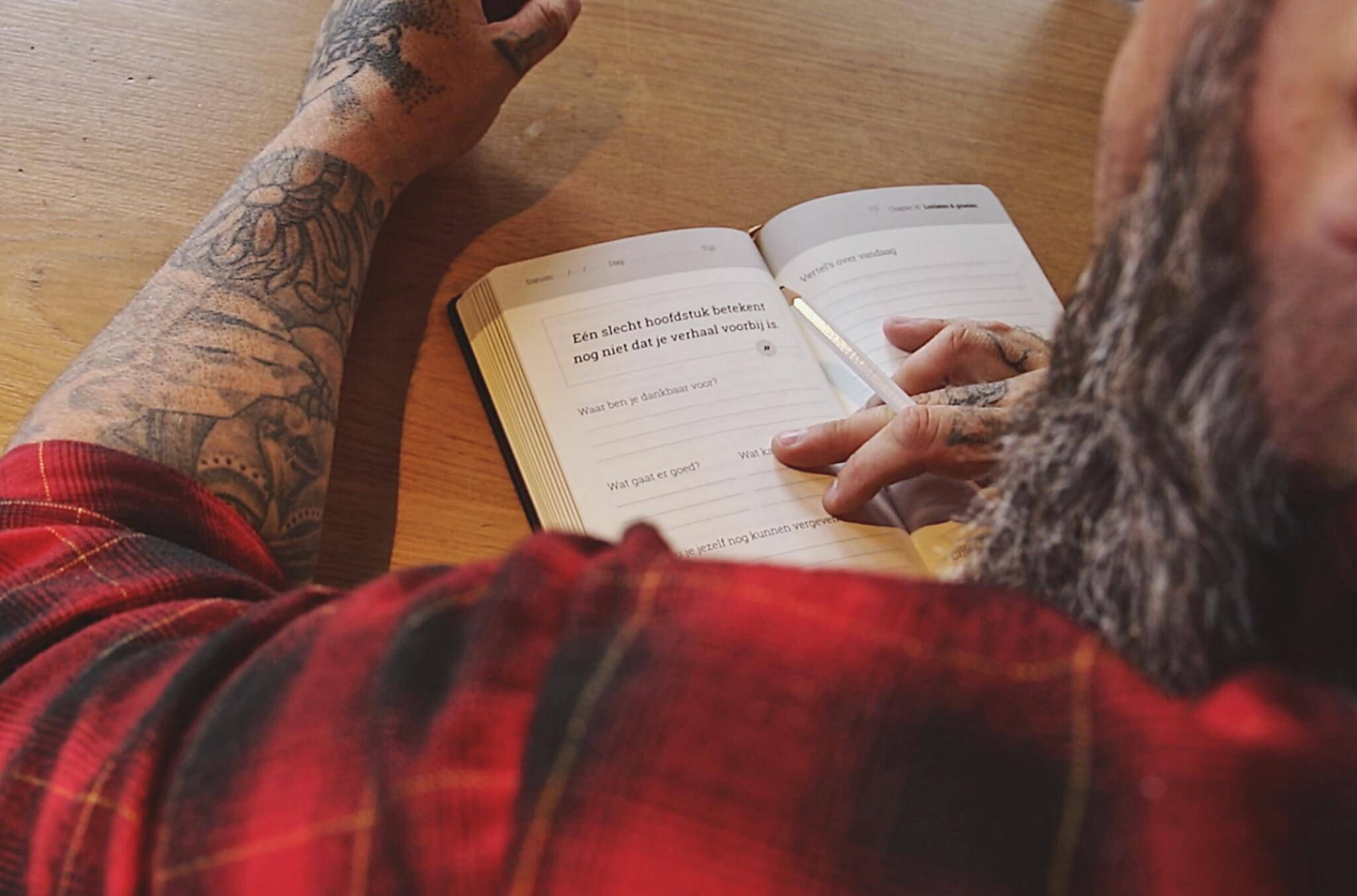 How do you do this in daily life and how do you keep it simple?
Making something simple and enjoyable is the key to adopting it as a regular habit. The only challenge then, is finding a way that encourages self-reflection so it becomes a habit for 10 minutes each day.
We (Bart, Willem, Lars and Liz from Vertellis) were looking for a way for us to create a precious 'time moment' for ourselves with pen and paper. We wanted to use a book to stimulate our reflection time, but we found the book we wanted did not exist! So we developed our own 'all-in-one-booklet': Vertellis Chapters
We (Bart, Willem, Lars and Liz from Vertellis) were looking for a way for us to create a precious 'time moment' for ourselves with pen and paper. We wanted to use a book to stimulate our reflection time, but we found the book we wanted did not exist! So we developed our own 'all-in-one-booklet': Vertellis Chapters!
Vertellis Chapters is part notebook, part diary and part inspirational book. We've included space for things we find important, such as:
writing notes of gratitude (which greatly increases your sense of happiness!)

writing down feedback sessions with yourself (what's going well, what could be better…)

writing 'prompts' that makes you think…these prompts may be inspiring quotes, stories or facts. You might write your own provocative questions for yourself — this is something Vertellis is especially known for!
We receive messages almost daily from people who are learning and practicing the fine art of being reflective for a few minutes each day. They regularly remark how such a simple booklet as Chapters can provide so much positive impact for them.
Of course, we hope that Vertellis Chapters will also help you get more out of your days and weeks, just as it has for these people. You are so busy doing things for others… taking a small moment for yourself is so valuable and healthy. Just go for it! Take just a small, 10 to 15 minute 'moment' out of the 1,440 minutes in your day. It isn't all that much to invest in yourself to reflect, to grow, and to shape your life in a more focused, conscious way.
Does it seem difficult to get started? If so, read a page from Vertellis Chapters and see if this tool will help you like it has others. With or without using our booklet Chapters, self-reflection is a super valuable tool that will make you a stronger person.
Check-out the Vertellis Chapters web page here.
And a nice quote to end this article:
Don't bother just to be better than your contemporaries or predecessors. Try to be better than yourself – William Faulkner.